Multibeam School Detection module
The Multibeam School Detection module allows you to:
Detect, track, and analyze fish schools or bubble aggregations in data from multibeam systems.
Detected objects can be displayed and tracked in four dimensions, and summary statistics can be generated via analysis. This module is an optimum solution for 3D mapping of fish schools using vertically-mounted multibeam sonars.
If you have questions about this module, any of its features or would like to discuss pricing, please contact info@echoview.com.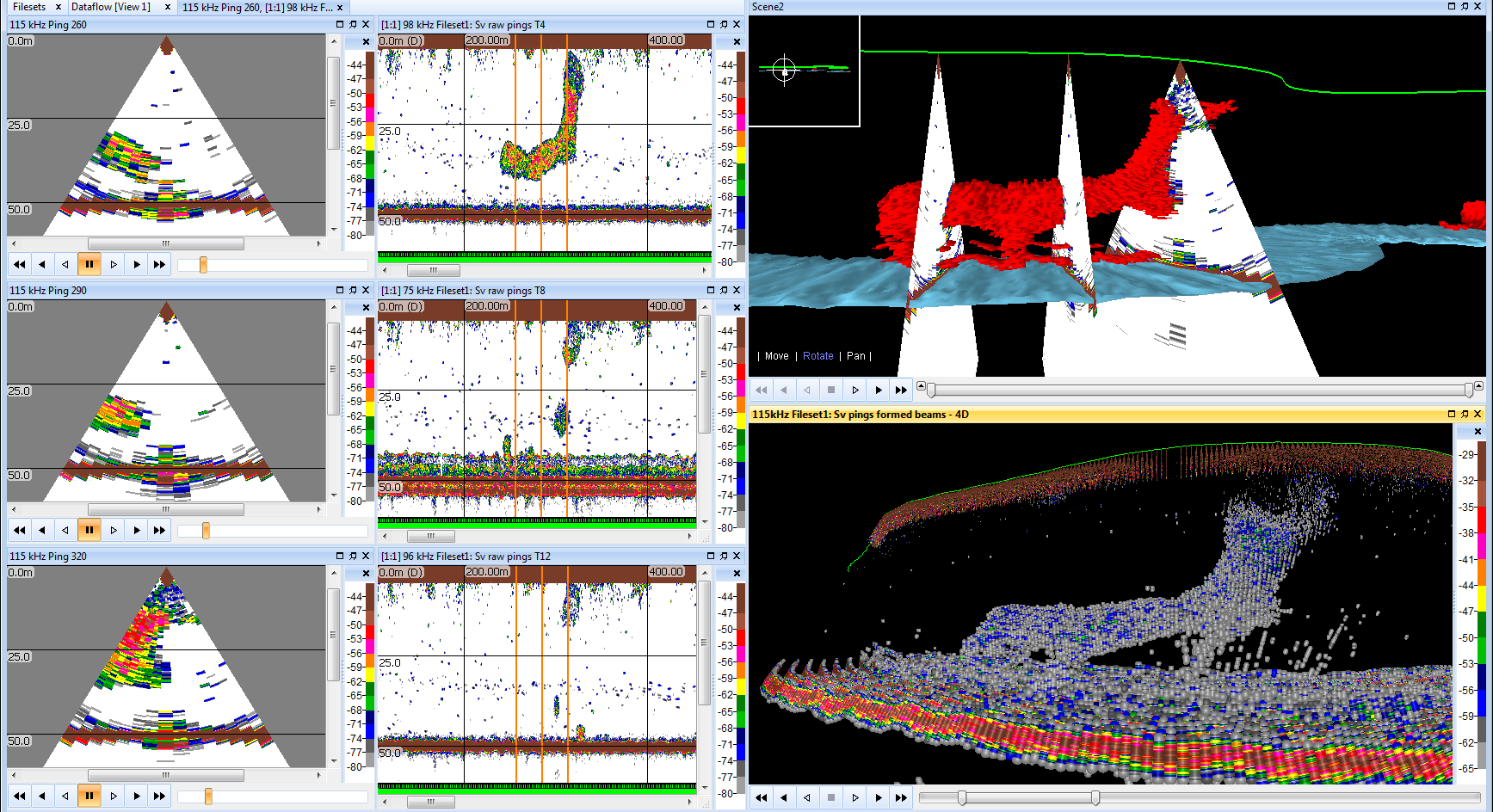 Figure 1. Multibeam school detection from Simrad ME70 data. Scene (top right) displays 3D schools, three multibeam pings through the school, a cruise track and a multibeam bottom surface. 4D view (bottom right) shows multibeam data points.
Specific features
Detect 3D schools in data from fixed and mobile platforms.

Combines data from multiple pings to form a 3D object shell (including vacuoles). These can be converted to 3D objects and can be displayed in the 4D scene environment.

Detect 2D schools in virtual variables derived from multibeam data.
Detect 3D region tracks and display in scenes.

Track 3D objects for a four-dimensional understanding of the shape and movement.

Morphometric analysis of 3D objects for size and shape information.
Integration analysis of data contained by detected 3D objects.
Export of region inspection data.
See also
About Echoview modules
About virtual variables

Licenses and demonstration mode
Operator licensing in Echoview
Operators that accept multibeam data